Be elegant and professional with our free design themes or custom made design
42 free themes with HTML5
Summer Cart 6.0 comes with 42 exquisite built-in design themes with vivid colours and themes. Colour changes can be applied to all skins. Besides the thematically developed templates you will get many multipurpose skins suitable for each business. The powerful tool called Design Editor can still be used to customize the most flexible Chameleon template. With this magical functionality you can create your own unique design absolutely free. All 42 skins in Summer Cart 6.0 are developed upon HTML5.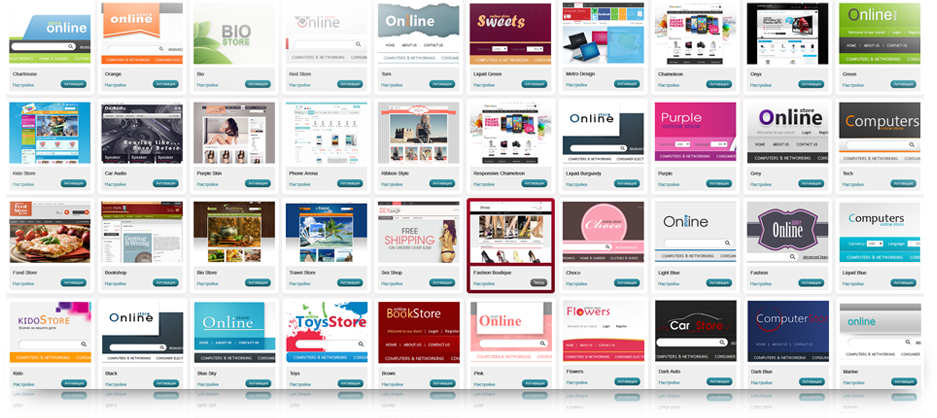 Mobile version with a responsive design
Summer Cart e-commerce website has a responsive design, which means that:
it looks GREAT on tablets and smartphones
is perfect for touch screen devices
the design adapts automatically according to the resolution of the device
always looks good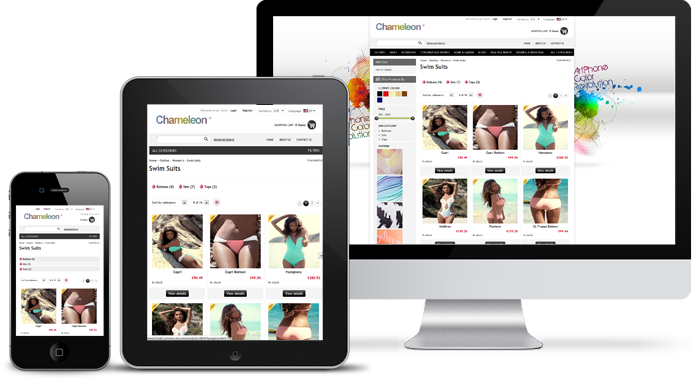 Banners with a myriad of effects
Summer Cart 5.0 comes with a Banner generator. Without technical knowledge or special software everyone will be able to create attractive ad banners, with animated 2D and 3D effects, rotating pictures and moving texts.
There are additional extras too:
Each banner slide links to any page inside or outside the shop
Each banner has the most important statistics – number of impressions, raw clicks, unique clicks, Click-Through-Rate. You will easily understand which ad message attracts the greatest interest.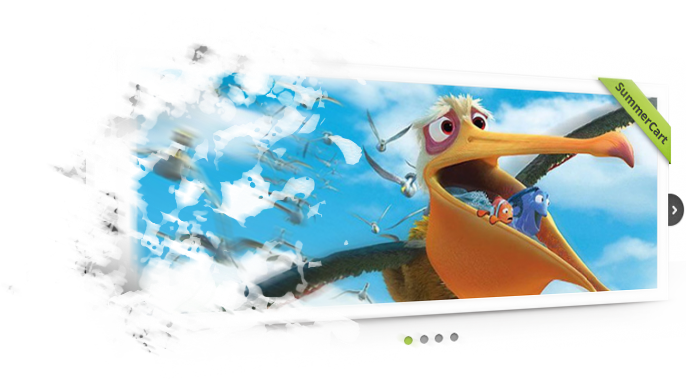 Create your own unique design for 0.00 price
Summer Cart has a powerful, yet simple design editor, built-in directly in the admin panel of the online shop. This way you have absolute freedom of changing the shop's design and fitting it to your needs.
In a few clicks you change:
Background and layout of each page in the shop;
Shape and color of buttons;
Font and color of boxes;
Product categories in horizontal and vertical menus;
5 types of headers and 5 types of footers;
Drag-and-drop boxes in the left, right, top and bottom fields;
Design changes get updated in real time.
Completely free
Custom design ready for less than 30 minutes !!!
No technical knowledge required
No designer's assistance needed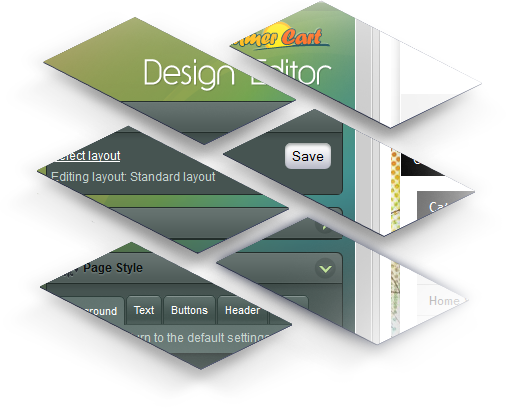 Built-in HTML code editor
If you have any knowledge in HTML and CSS now you can make changes in the design template of your shop directly from the admin area. Even if something goes wrong you can restore the initial code. No matter if you want to develop exclusive design or just make slight changes in the existing template you can easily learn to manage the template structure of Summer Cart.